1. Medjool Dates stuffed with Peanut Butter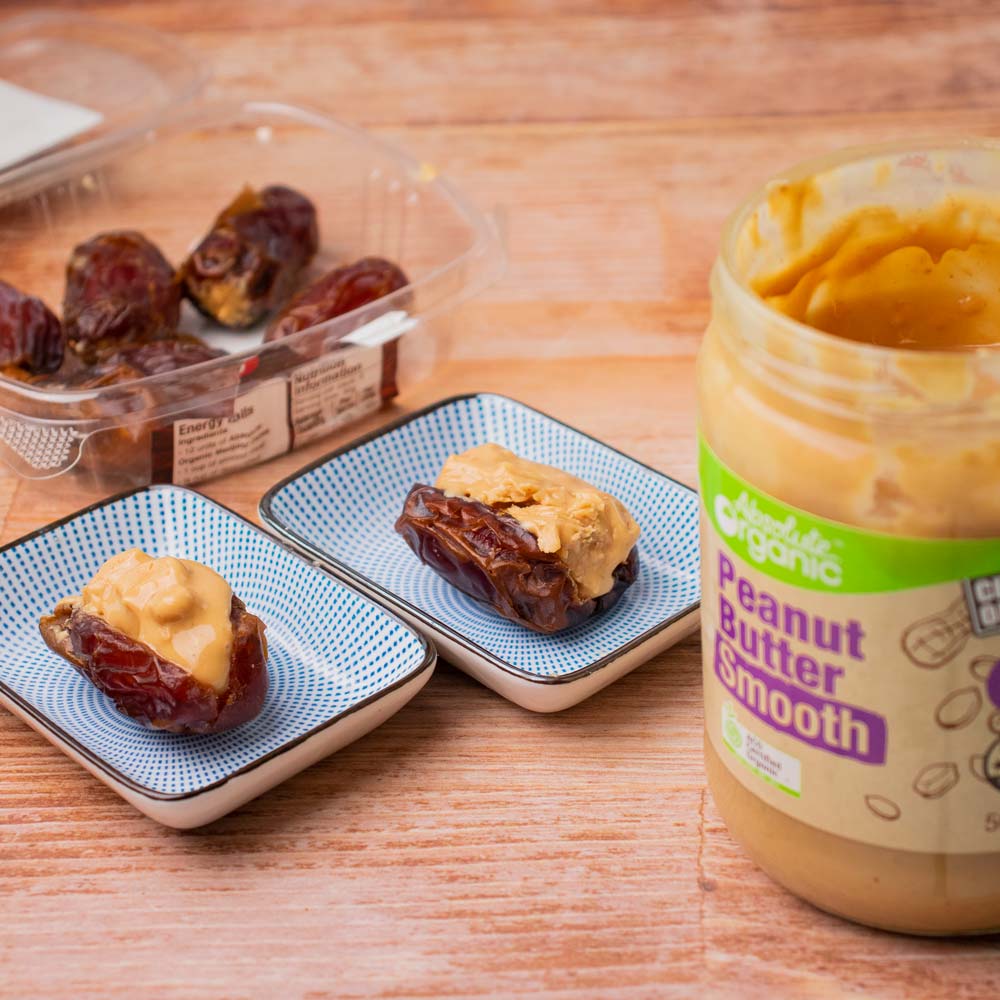 Start by cutting half of the date to remove the stone from the fruit. Then using a teaspoon with peanut butter, fill the inside of the dates. If you'd like to, you can garnish with shredded coconut, dried fruit, etc.
2. Peanut Butter with banana and Chia Seeds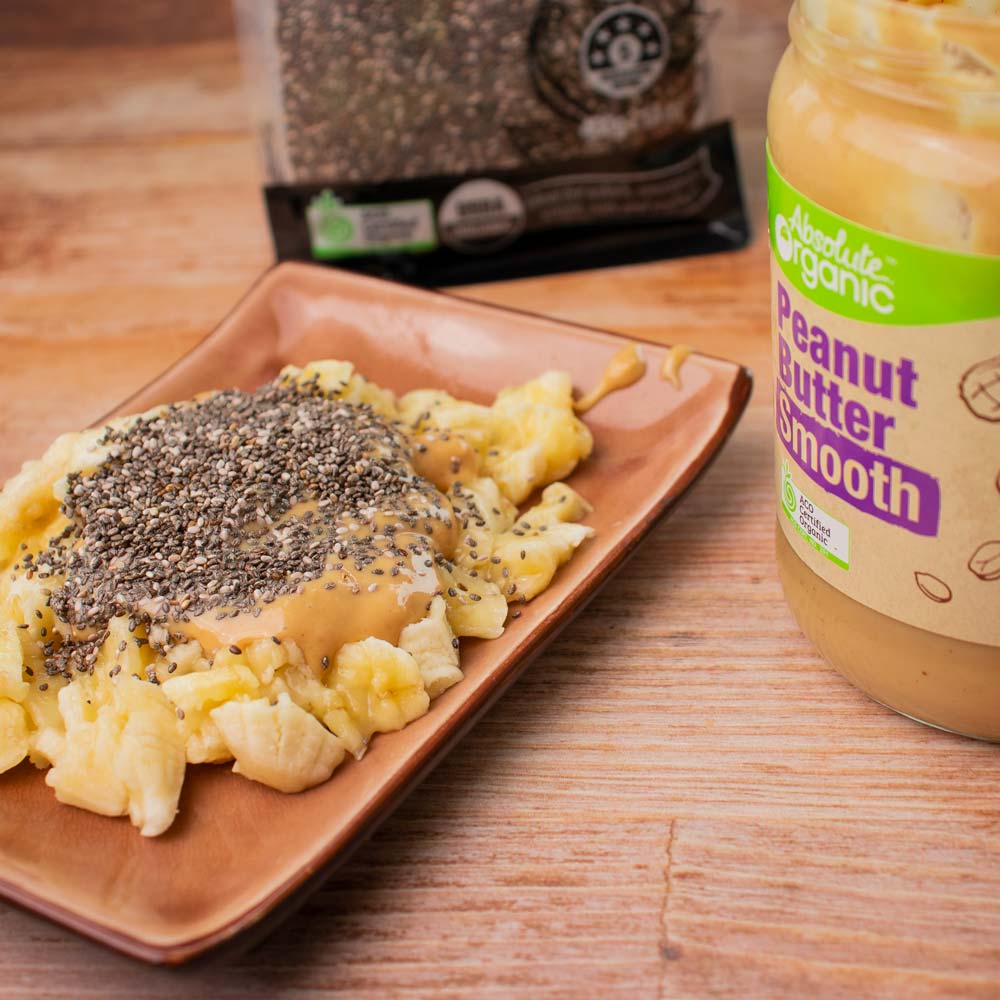 Using a fork, smash a ripe banana and top it with one tablespoon of Peanut Butter and one tablespoon of chia seeds or your favourite seeds. Blend it all together until smooth and enjoy!
3. Peanut Butter Smoothie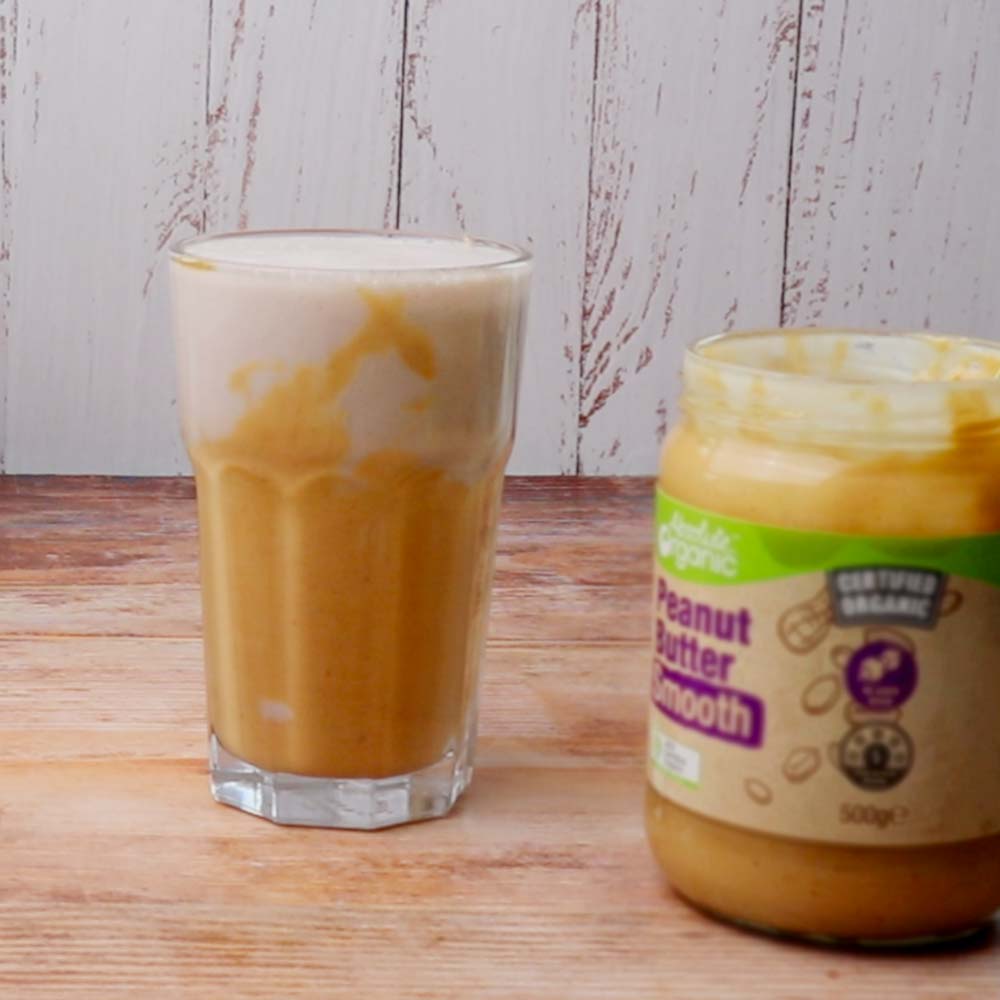 Make a smoothie with frozen banana and milk. Spread one tablespoon of peanut butter on the walls of the glass before pouring the smoothie in. Pour the smoothie inside the cup and enjoy using a spoon to get all the peanut butter from the cup!
We'd love to know: What's your favourite way of eating peanut butter?
See our nut butter range below: