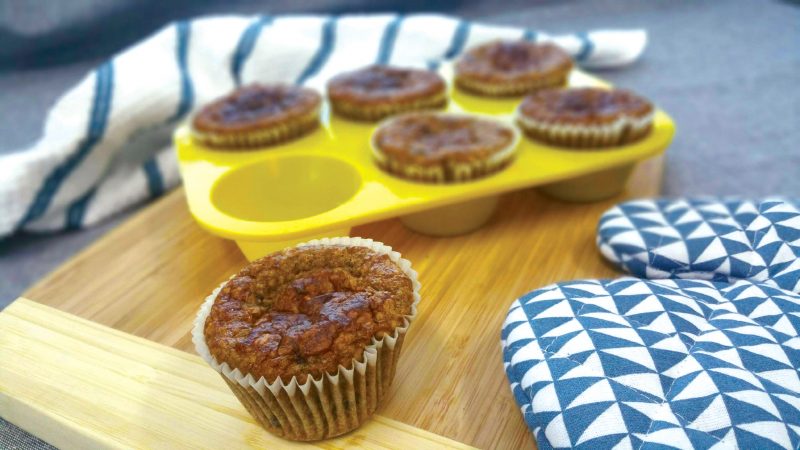 Banana, Yoghurt & Oat Muffins
Ingredients
1 cup Mungalli Creek Plain Greek Yoghurt
1 cup Mashed Ripe Bananas
2 large Fraser Coast Organic Eggs
2 cups Absolute Organic Oats
1/4 cup Absolute Organic Coconut Sugar
1/2 cup Absolute Organic Chocolate Chips
1 1/2 teaspoons Baking Powder
1/2 teaspoon Baking Soda
Instructions
Preheat oven to 200oC. Prepare a muffin tray by either coating with coconut oil or lining with paper liners. (Note: You may want to coat paper liners with coconut oil - due to the lack of oil in this recipe it may cause the muffins to stick to the paper liners)
Put all ingredients, except the chocolate chips, into a food processor or blender and process until oats break down and batter turns smooth and creamy. Add chocolate chips and stir in by hand.
Pour batter evenly amongst muffin tray or paper liners.
Bake for 15-20 minutes until muffins are set. Insert a toothpick into the centre of a muffin, if it comes out clean muffins are ready.
When stored in an air-tight container these can last for up to one week.