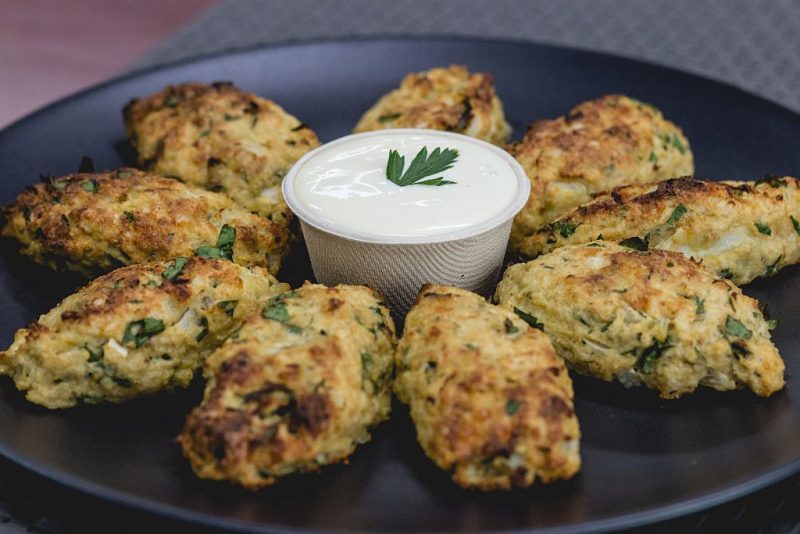 Cauliflower Tots
Ingredients
2 cups cooked Organic Cauliflower
2 Organic Eggs
1 medium Organic Onion
1/4 cup Fresh Organic Parsley
1/2 teaspoon Absolute Organic Garlic Powder
1 cup Organic Breadcrumbs (gluten-free option use Absolute Organic Almond Meal)
Optional: 1/2 cup grated Parmesan or Cheddar Cheese
Absolute Organic Garlic Mayonnaise for dipping sauce
Instructions
Pre-heat oven to 180oC. Line a tray with baking paper and leave aside.
Finely chop cooked cauliflower and parsley. Mix all ingredients together in a large bowl.
Using a dessert spoon form mixture into croquet shapes and lay on baking tray. Continue this until all mixture has been used.
Bake for 20 minutes until golden brown. Serve with garlic mayonnaise.
Recent Recipes
"As a child born in France with a Spanish background, I used...

This recipe has such a delicious gingery flavour with a pretty fluffy...

It is a raw dessert, so you only have to prepare and...