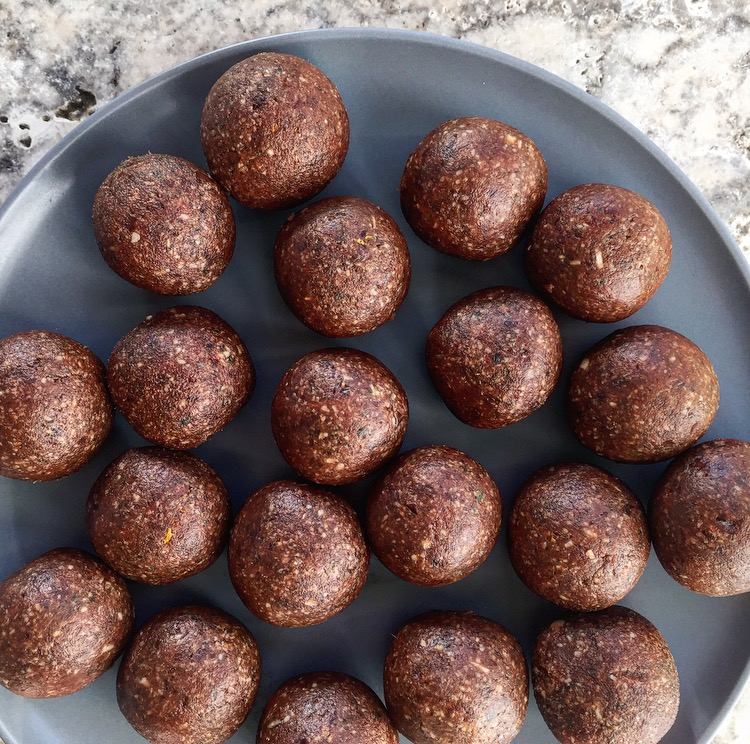 Choc-Orange Bliss Balls
Ingredients
1/2 cup Absolute Organic Sunflower Seeds
1/2 cup Absolute Organic Pumpkin Seeds
1/2 cup Absolute Organic Desiccated Coconut
Pinch of Sea Salt
1 Tsp Orange Zest
4 Tbsp Absolute Organic Cacao Powder
2 cups Absolute Organic Pitted Medjool Dates
3 Tsp Absolute Organic Coconut Oil
Instructions
Place the sunflower seeds, pumpkin seeds, desiccated coconut, salt, orange zest and cacao powder into a food processor and pulse blend until the seeds resemble a fine crumb.
Add the medjool dates and coconut oil and blitz again until the mixture comes together.
Using wet hands, shape the mixture into small balls - you can then roll them in a little extra desiccated coconut if you would like to coat them but I prefer to leave these ones as they are.
Store the bliss balls in an airtight container in the fridge or freezer. They will keep in the fridge for about 3 weeks or in the freezer for up to 3 months.