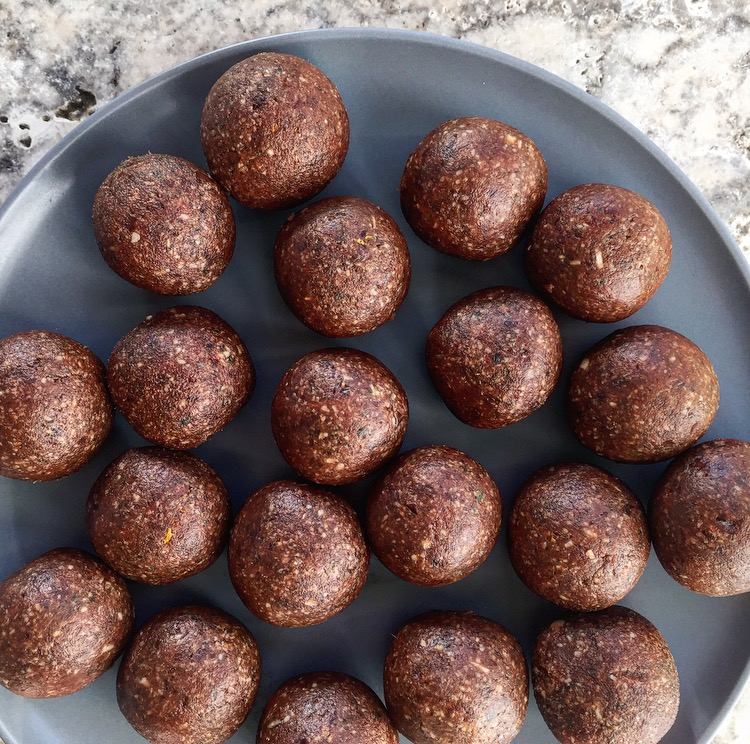 Choc-Orange Bliss Balls
Ingredients
1/2 cup Absolute Organic Sunflower Seeds
1/2 cup Absolute Organic Pumpkin Seeds
1/2 cup Absolute Organic Desiccated Coconut
Pinch of Sea Salt
1 Tsp Orange Zest
4 Tbsp Absolute Organic Cacao Powder
2 cups Absolute Organic Pitted Medjool Dates
3 Tsp Absolute Organic Coconut Oil
Instructions
Place the sunflower seeds, pumpkin seeds, desiccated coconut, salt, orange zest and cacao powder into a food processor and pulse blend until the seeds resemble a fine crumb.
Add the medjool dates and coconut oil and blitz again until the mixture comes together.
Using wet hands, shape the mixture into small balls - you can then roll them in a little extra desiccated coconut if you would like to coat them but I prefer to leave these ones as they are.
Store the bliss balls in an airtight container in the fridge or freezer. They will keep in the fridge for about 3 weeks or in the freezer for up to 3 months.
Recent Posts
Recent Recipes
To understand the level of crunchiness of these chips of kale, the...

These Apple Chips are perfect for an evening snack, especially if you...

This recipe turns out into a deliciously moist and lightly spiced cake,...