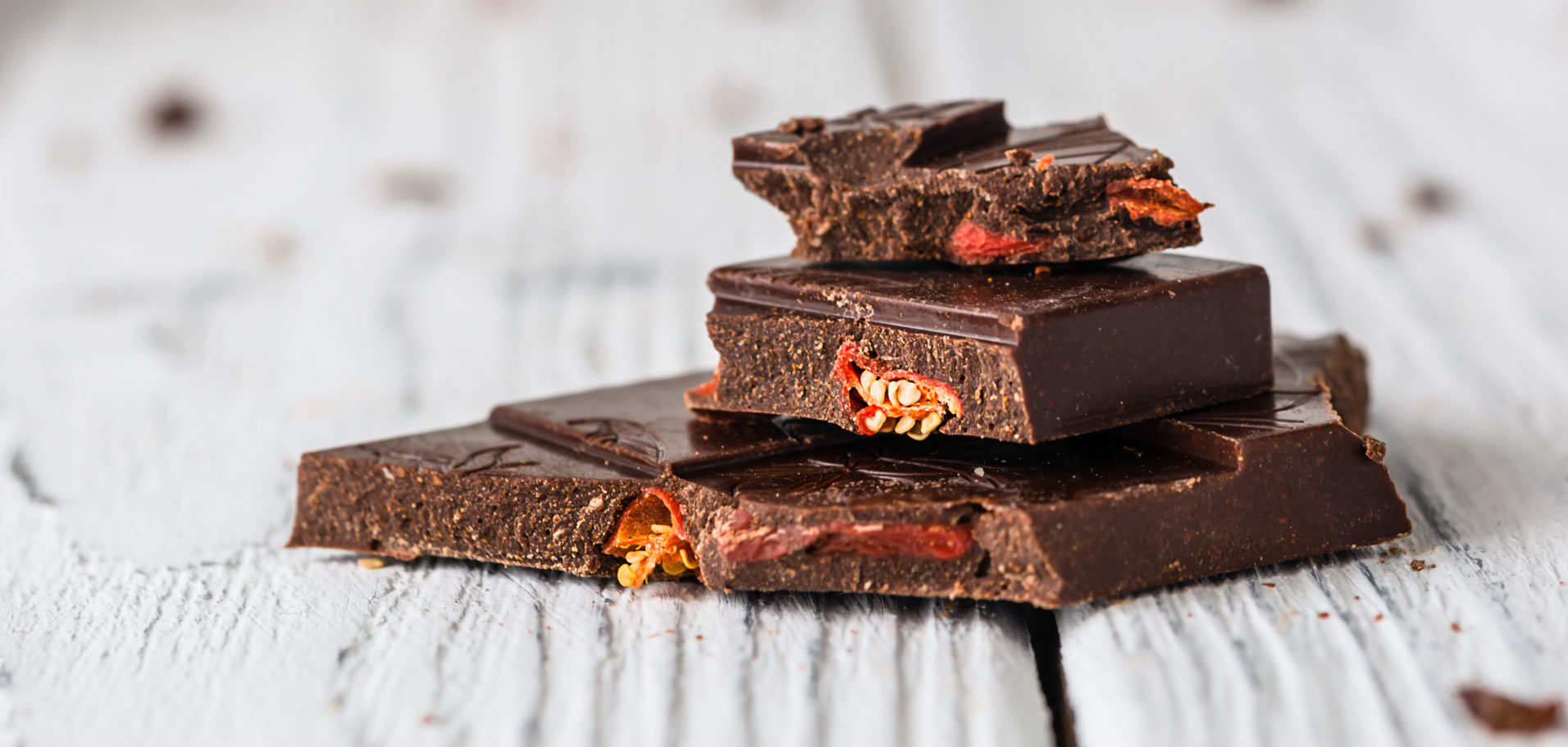 Chocolate bar with caramalised ginger figs
This delicious treat will surprise you with so many flavours!
Ingredients
125g Absolute Organic Cacao Butter
3 tablespoons Absolute Organic Cacao Powder
2 tablespoons Absolute Organic Maple Syrup
1 tablespoon Absolute Organic Goji Berries
4 Absolute Organic Dried Figs - diced
1 tablespoon Absolute Organic Balsamic Vinegar
1 teaspoon Fresh Ginger - grated
Instructions
Grate cacao butter or break it into chunks so it melts easier.
Bring a saucepan of water to the boil then reduce heat to a simmer. Add cacao butter to a heatproof bowl and place over simmering water, making sure no water gets into the cacao butter. Stir gently and remove once completely melted.
Add cacao powder and maple syrup to melted cacao butter and whisk together until well combined. Set aside.
Place diced figs, grated ginger and balsamic vinegar in a small pan. Heat together until figs and ginger caramelise and turn sticky.
Add figs into the chocolate mixture and stir to combine.
Pour mix onto a tray lined with baking paper, sprinkle with goji berries then place into fridge or freezer until chocolate has hardened.
Once chocolate has hardened break into rough pieces to serve.