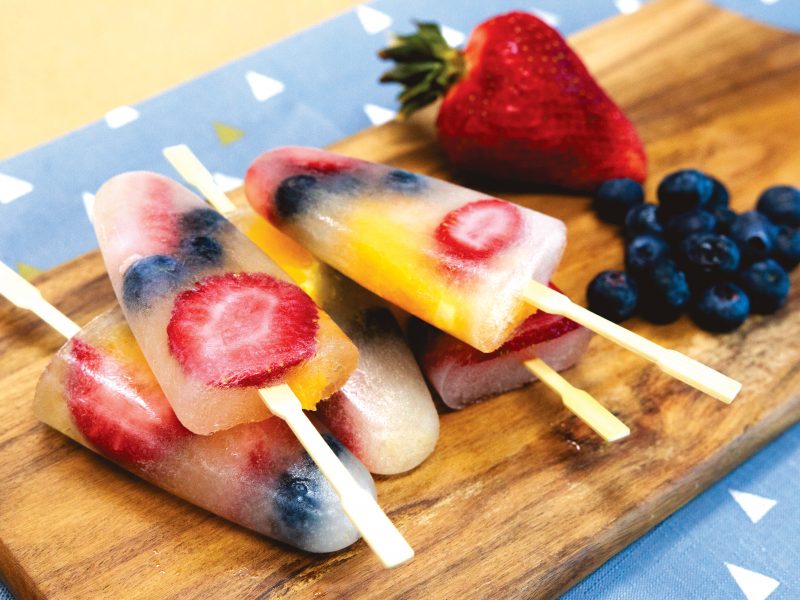 Coconut Water Iceblocks
Beat the heat this summer with frozen berries and natures organic isotonic water iceblocks to keep you cool.
Ingredients
Your favourite selection of fresh fruit
Absolute Organic Coconut Water
Instructions
Fill an ice-block mold with your favourite fruits.
Pour in coconut water, filling to the top of the mold.
If your mold does not have a handle, place a wooden stick into the mold.
Freeze until completely frozen.