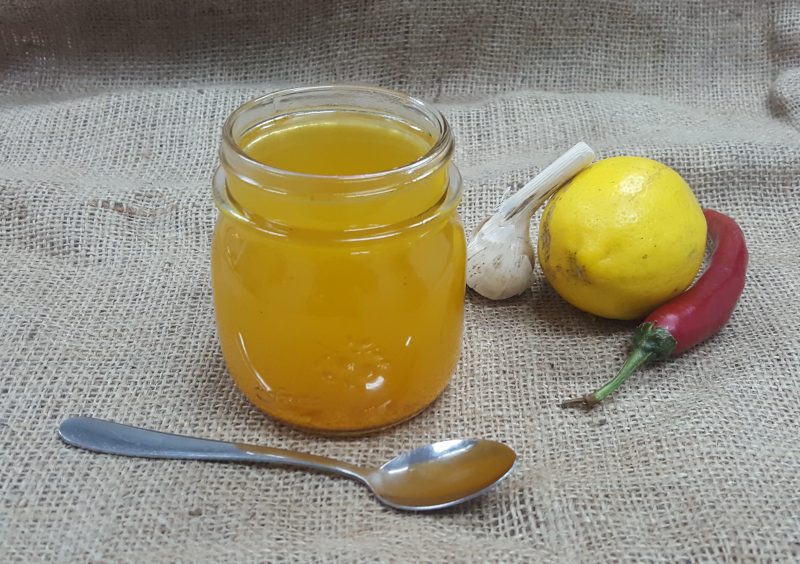 Cold & Flu Elixir
Ingredients
1 cup boiled water
1/2 juiced Organic Lemon
1/2 teaspoon Absolute Organic Turmeric Powder
1/4 teaspoon Absolute Organic Chilli Powder
1/2 teaspoon freshly grated Organic Ginger
1 tablespoon Absolute Organic Honey
Sprinkle of Absolute Organic Black Pepper Powder
Optional: 1 clove crushed Garlic
Instructions
Put all ingredients into a jar and shake well to combine. You may need to adjust quantities depending on your taste.
Recent Posts
Recent Recipes
To understand the level of crunchiness of these chips of kale, the...

These Apple Chips are perfect for an evening snack, especially if you...

This recipe turns out into a deliciously moist and lightly spiced cake,...