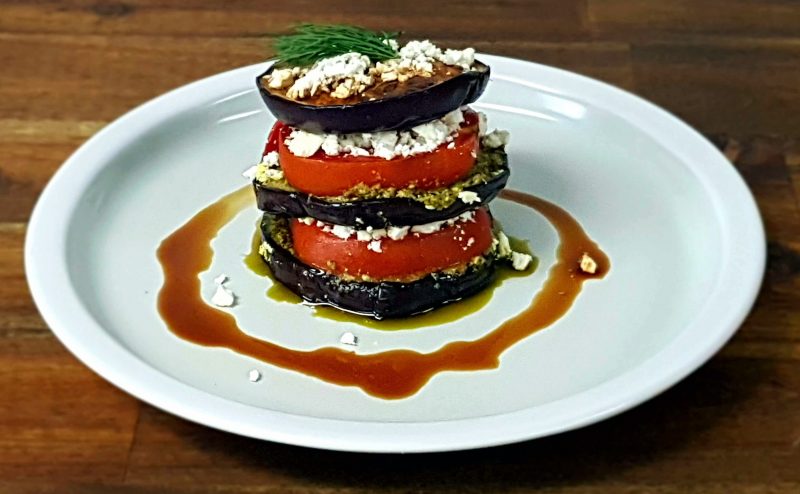 Eggplant and Tomato Stack with Pesto and Feta
Ingredients
1 large organic Eggplant
2 organic Tomatoes
3/4 cup Absolute Organic Feta - crumbled
3/4 teaspoon Absolute Organic Olive Oil
1 jar Absolute Organic Pesto
Absolute Organic Balsamic Vinegar
Instructions
Slice eggplant and tomatoes into 1/2 inch round slices and brush with olive oil.
Grill eggplant and tomato slices until golden on both sides.
On a plate, put one slice of eggplant and spread with pesto. Place a tomato slice on top and sprinkle with feta. Repeat until all slices have been used.
Drizzle with balsamic vinegar.