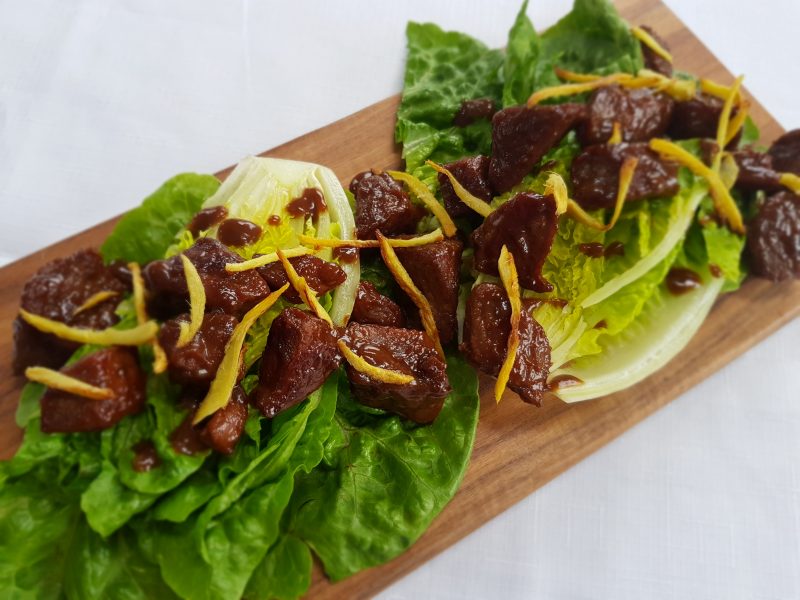 Ginger Beef on Baby Cos
Ingredients
300g Beef - diced
4cm piece Organic Ginger
1 tablespoon Miso Paste
Organic Baby Cos Lettuce - cut in half
1 tablespoon Absolute Organic Red Wine Vinegar
2 teaspoons Absolute Organic Honey
1 tablespoon Absolute Organic Olive Oil
Instructions
Peel the ginger and cut it into matchsticks. Heat oil in a frying pan and cook ginger to crisp it up.
Toss diced beef with miso paste until well coated. (If paste is too thick you can add a teaspoon of water).
Remove ginger from pan and set aside.
Add the beef to the pan and cook for 5 minutes. Add the honey and vinegar to the pan and toss together for a few minutes until shiny and sticky.
Plate the baby cos lettuce, spoon on the beef and sticky juices then top with the crispy ginger pieces.