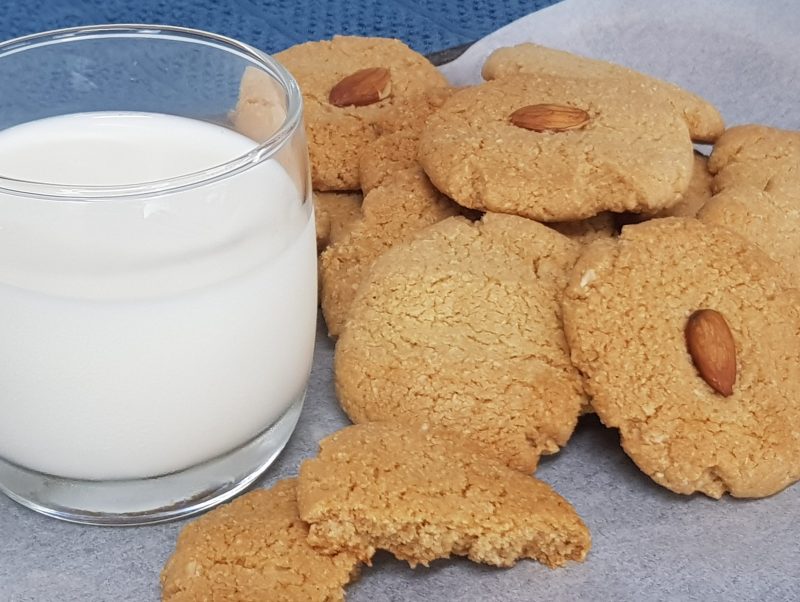 Honey Tahini Cookies
Ingredients
1 1/2 cups Absolute Organic Almond Meal
1/3 cup Absolute Organic Honey
1/3 cup Absolute Organic Tahini
1/2 teaspoon Bi-carb Soda
1 teaspoon Vanilla
1/4 teaspoon Sea Salt
Instructions
Preheat oven to 175 degrees Celsius and line a tray with baking paper.
Whisk together the almond meal, bi-carb soda and salt.
In a separate bowl mix together the honey and tahini.
Add the dry ingredients to the wet ingredients and stir until well combined.
Roll the dough into small balls and flatten them onto lined tray, leaving some space between each cookie.
Bake cookies for around 30 minutes until golden brown. Time will vary depending on your oven.
Let cookies cool before serving.