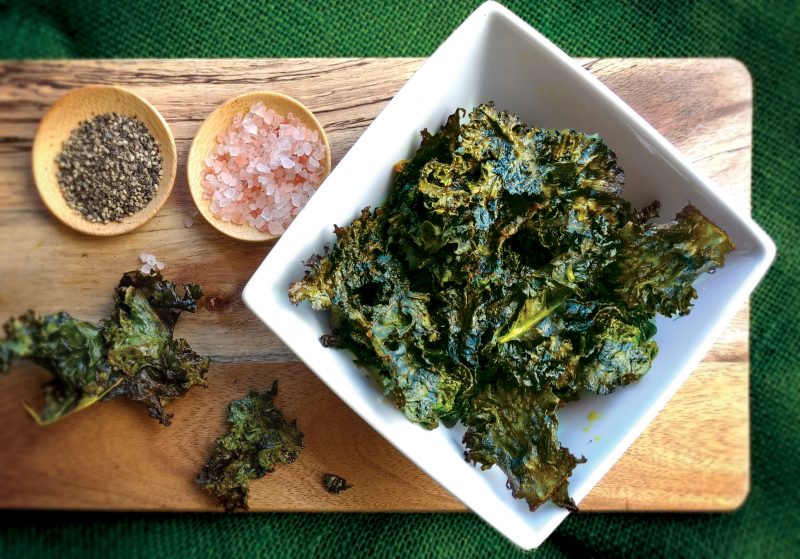 Kale Chips
Ingredients
1 bunch Organic Green Kale
1/4 cup Absolute Organic Raw Coconut Oil, melted
1/2 teaspoon Kosher Salt
Instructions
Preheat fan-forced oven to 150 degrees. Line baking trays with parchment paper.
Tear kale into bite size pieces, place kale pieces into a mixing bowl.
Pour coconut oil over the kale leaves and toss well to combine ensuring that the oil coats each leaf.
Spread kale onto baking trays
Place baking trays into oven and bake for 15 minutes, or until leaves are dried out and crispy.
Remove from oven and allow chips to cool for 15 minutes, sprinkle with salt and serve.