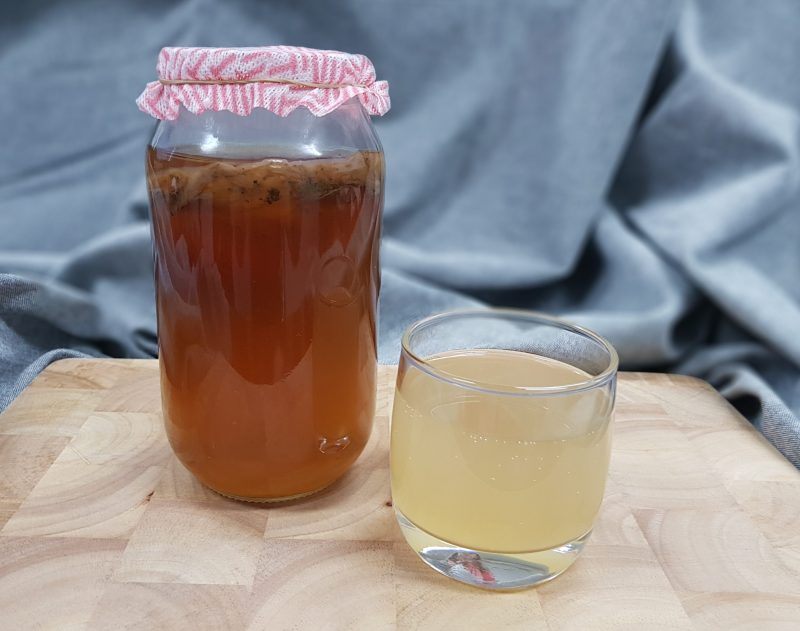 Kombucha
Ingredients
3L Absolute Organic Water - boiled
5 Absolute Organic Black or Green Tea Bags
1 cup Absolute Organic Raw Sugar
1 Kombucha Scoby
1 cup store bought Kombucha or liquid from a previous batch
Instructions
Add boiled water and sugar to a saucepan and stir with a spoon until sugar has dissolved. Add the tea bags and allow it to rest for 30-60 minutes.
Remove the tea bags and allow mixture to cool until room temperature. Pour into a large glass container and add the scoby and kombucha liquid. Use a cloth to cover the mixture and secure with a rubber band.
Store in a warm, dry place away from direct sunlight for a minimum of 7-10 days. Note the preferred temperature for kombucha to brew is between 24-32C. During fermentation the kombucha will grow an additional smaller scoby, and will develop a sour, tart flavour as the scoby consumes the liquid.
When the flavour is well developed strain the kombucha liquid from the scoby using a plastic sieve (don't use metal). Keep the scoby as well as 1 cup kombucha liquid for use next time. Drink the remaining kombucha.