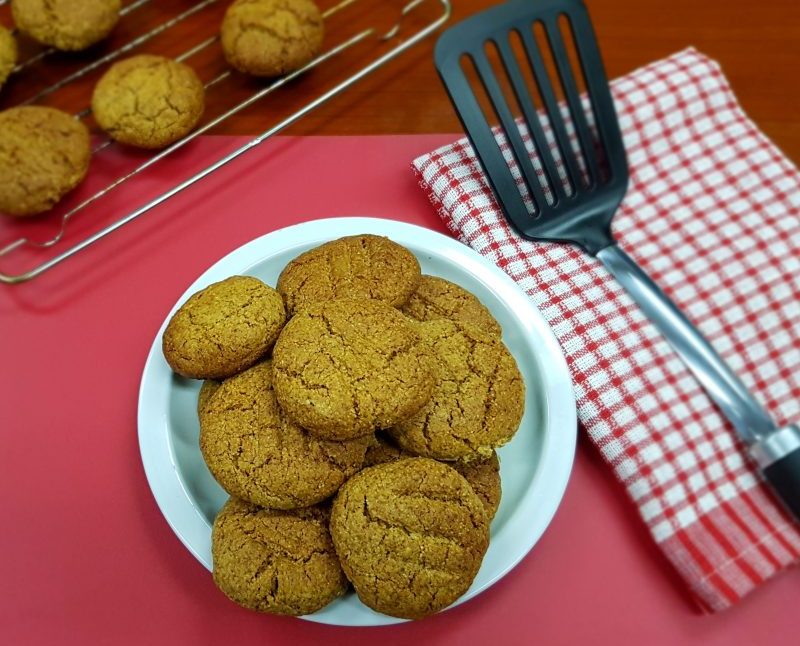 Lactation Cookies
Ingredients
1 1/2 cups Absolute Organic Oats
1/2 cup Absolute Organic Coconut Sugar
3/4 cup Absolute Organic Plain Flour
1/4 cup Brewers Yeast Flakes
3 tablespoons Absolute Organic Flaxseeds
1 teaspoon Baking Powder
1/2 teaspoon Bi-Carb Soda
1/4 teaspoon Sea Salt
1/2 teaspoon Absolute Organic Cinnamon
1/2 cup Absolute Organic Tahini (or other nut butter)
90ml Absolute Organic Coconut Oil - melted
2 tablespoons Absolute Organic Chia Seeds - soaked
2 tablespoons Absolute Organic Honey
1/2 teaspoon Vanilla Essence
Instructions
Cover chia seeds in water and leave to soak. Melt coconut oil.
Preheat oven to 180 degrees Celsius.
Place oats and flaxseeds in a high speed blender and blend until they become a flour like consistency.
Mix all dry ingredients together in a large mixing bowl.
In a smaller bowl mix all wet ingredients until well combined.
Pour the wet ingredients into the large dry ingredients bowl and mix together until mixture becomes like a dough.
Line a baking tray with baking paper. Roll mixture into small flat balls about 3cm in diameter.
Bake cookies for 15-20 minutes until just golden brown on top.
Remove from oven and let cookies cool on a cooling rack. Cookies can be eaten warm or cool.