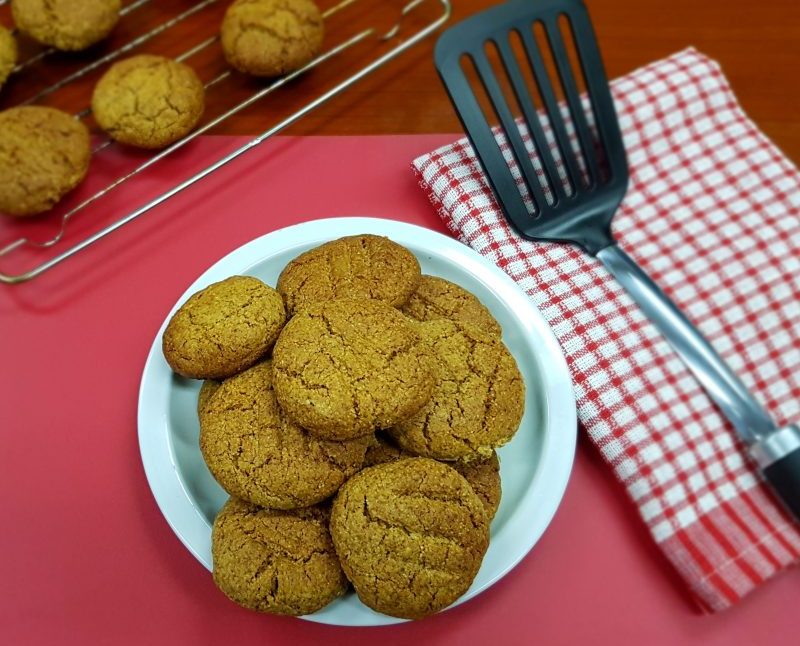 Lactation Cookies
Ingredients
1 1/2 cups Absolute Organic Oats
1/2 cup Absolute Organic Coconut Sugar
3/4 cup Absolute Organic Plain Flour
1/4 cup Brewers Yeast Flakes
3 tablespoons Absolute Organic Flaxseeds
1 teaspoon Baking Powder
1/2 teaspoon Bi-Carb Soda
1/4 teaspoon Sea Salt
1/2 teaspoon Absolute Organic Cinnamon
1/2 cup Absolute Organic Tahini (or other nut butter)
90ml Absolute Organic Coconut Oil - melted
2 tablespoons Absolute Organic Chia Seeds - soaked
2 tablespoons Absolute Organic Honey
1/2 teaspoon Vanilla Essence
Instructions
Cover chia seeds in water and leave to soak. Melt coconut oil.
Preheat oven to 180 degrees Celsius.
Place oats and flaxseeds in a high speed blender and blend until they become a flour like consistency.
Mix all dry ingredients together in a large mixing bowl.
In a smaller bowl mix all wet ingredients until well combined.
Pour the wet ingredients into the large dry ingredients bowl and mix together until mixture becomes like a dough.
Line a baking tray with baking paper. Roll mixture into small flat balls about 3cm in diameter.
Bake cookies for 15-20 minutes until just golden brown on top.
Remove from oven and let cookies cool on a cooling rack. Cookies can be eaten warm or cool.
Recent Posts
Recent Recipes
To understand the level of crunchiness of these chips of kale, the...

These Apple Chips are perfect for an evening snack, especially if you...

This recipe turns out into a deliciously moist and lightly spiced cake,...