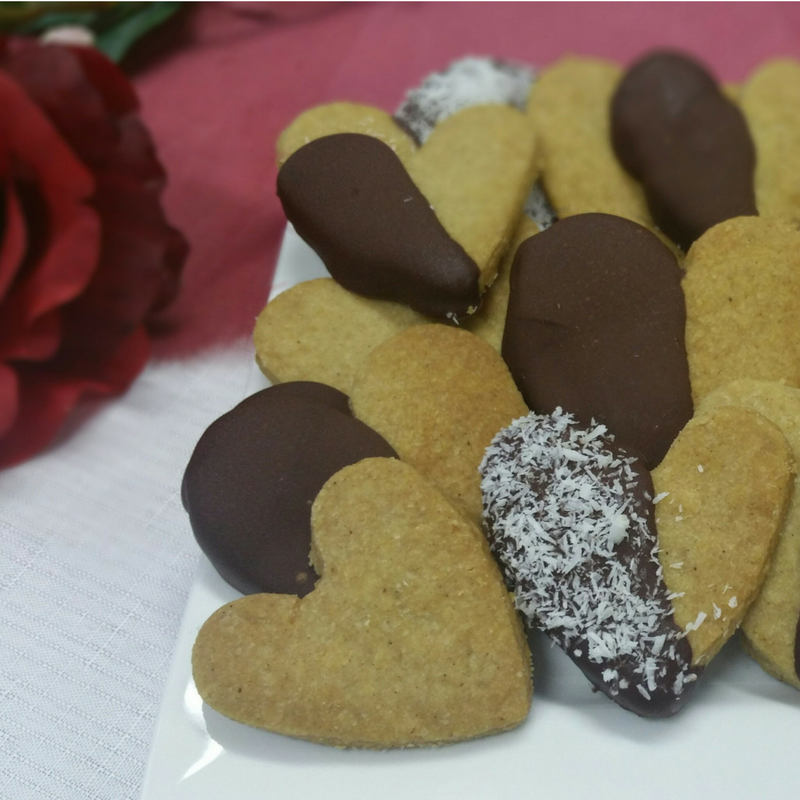 Love Heart Cookies
Ingredients
250g softened Absolute Organic Unsalted Butter
3 cups Absolute Organic Stoneground Unbleached Plain Flour
1/2 cup Absolute Organic Raw Sugar
Optional Absolute Organic Cinnamon
Absolute Organic Chocolate Chips for decoration
Absolute Organic Coconut for decoration
Instructions
Pre-heat oven to 180oC and line a baking tray with baking paper.
In a large mixing bowl cream the butter until soft. Add sugar and beat together until mixture is light and fluffy.
Sift in the flour then add any extras to taste – orange zest, spices, nuts, chocolate etc. We mixed through cinnamon. Mix together well to form a dough.
Roll dough to a 1cm thickness and using a heart shaped cookie cutter cut your cookies and lay them on your baking tray slightly apart. Re-roll dough and continue cutting until dough has been used.
Bake in the oven for 13-15 minutes until cookies are lightly golden brown on top. Decorate your cookies as desired - keep them simple or get creative! We dipped some in melted Absolute Organic Dark Chocolate Chips.