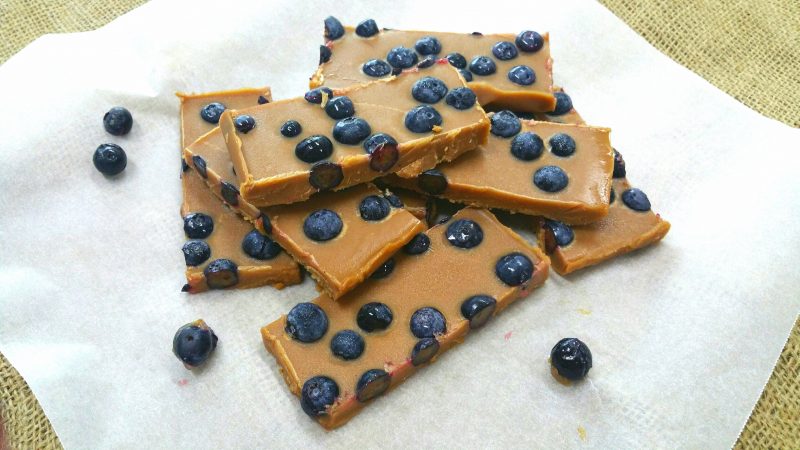 Lucuma Blueberry Fudge
Ingredients
3/4 cup Absolute Organic Lucuma Powder
2-3 tablespoons Absolute Organic Peanut Butter
1/2 cup Absolute Organic Cacao Butter
2 tablespoons Absolute Organic Maple Syrup (or other sweetener)
1 teaspoon Vanilla Essence
Fresh Organic Blueberries (or filling of your choice)
Sprinkle of Sea Salt
Instructions
Line a baking tray with baking paper.
Melt cacao butter in a pot over boiling water. Add the peanut butter and maple syrup and melt together gently until smooth.
Remove pot from heat and mix in the lucuma powder, vanilla essence and salt. We placed ingredients into a food processor and blended together. Taste mixture and adjust if needed.
Pour fudge into baking tray and sprinkle fresh blueberries on top. Place into the freezer until mixture has cooled and set.
Once fudge has set remove from freezer and cut into bars. Fudge will soften once removed from the freezer so best to serve immediately.