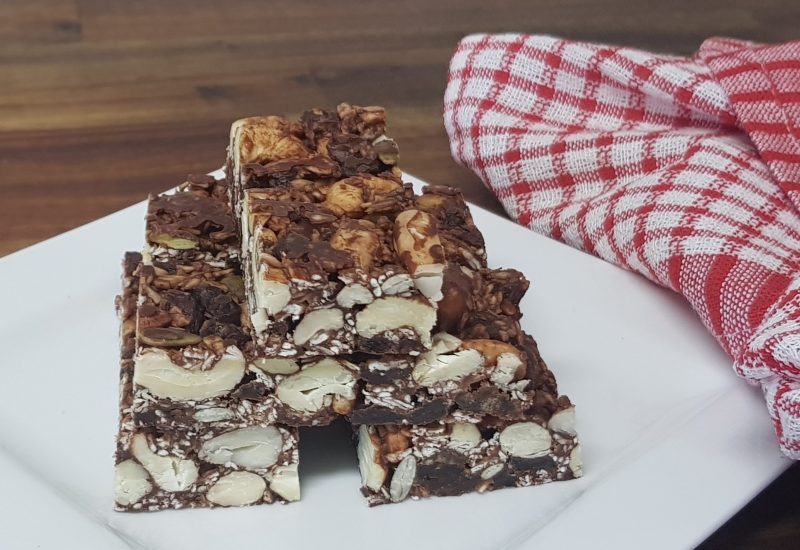 No Bake Fruit & Nut Granola Bars
Ingredients
250g Packet Absolute Organic Trail Mix
1 cup Absolute Organic Oats
1/4 cup Absolute Organic Honey
1/4 cup Absolute Organic Coconut Oil
1/4 teaspoon Absolute Organic Cinnamon
1/2 cup Absolute Organic Dark Chocolate Chips
1/2 teaspoon Vanilla
1/4 teaspoon Sea Salt
Instructions
Line a tray with baking paper allowing extra paper to hang over the edges.
In a medium bowl mix together trail mix, oats, chocolate chips, cinnamon and salt.
In a small saucepan over medium heat combine honey, coconut oil and vanilla. Stir until mixture melts and begins to foam. Once foaming cook an additional 10-15 seconds.
Pour over the trail mix mixture and combine thoroughly.
Transfer mixture onto the lined tray and firmly press down evenly into the tray.
Flip the remaining baking paper over the mixture to cover and continue to firmly press.
Cool mixture in the fridge for at least 2-3 hours. Once cooled remove slice from the pan and cut into bars.