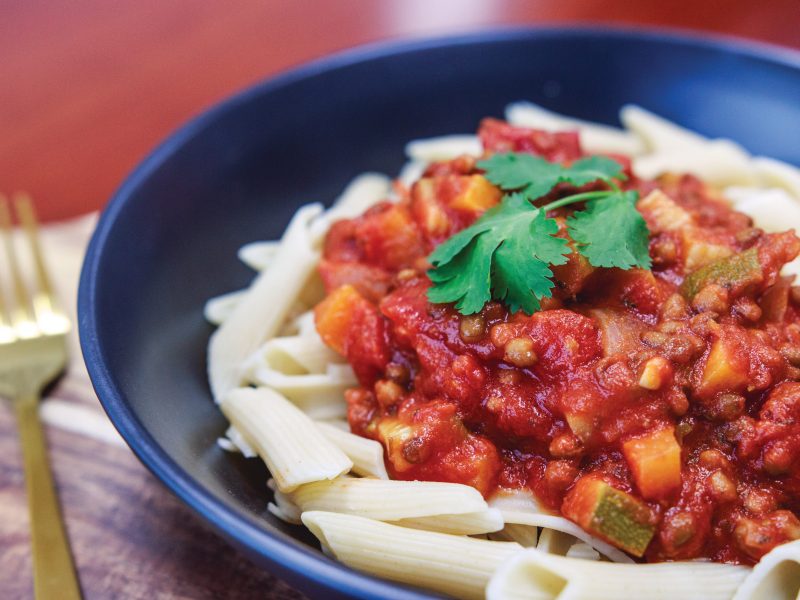 Pasta with Lentil Sauce
This simple pasta dish also incorporates protein to this vibrant vegetarian pasta.
Ingredients
Your favourite Absolute Organic pasta
1 chopped Brown Onion
2 chopped Garlic cloves
1 chopped Carrot
1 chopped Capsicum
1 chopped Zucchini
1 tin Absolute Organic Lentils
1 tin Absolute Organic Diced Tomatoes
1 jar Absolute Organic Passata
1 tablespoon Mixed Herbs
Salt and Pepper
Coconut Oil for frying
Instructions
Cook pasta according to instructions.
Heat coconut oil in a pan. Sauté onion and garlic until onion becomes soft.
Add carrot and mixed herbs and sauté again for a few minutes.
Add capsicum, zucchini, lentils, diced tomatoes and passata then simmer for about 15 minutes until mixture thickens.
Add salt and pepper to taste.
Mix lentil pasta sauce in with your pasta and serve immediately.
Related Recipes