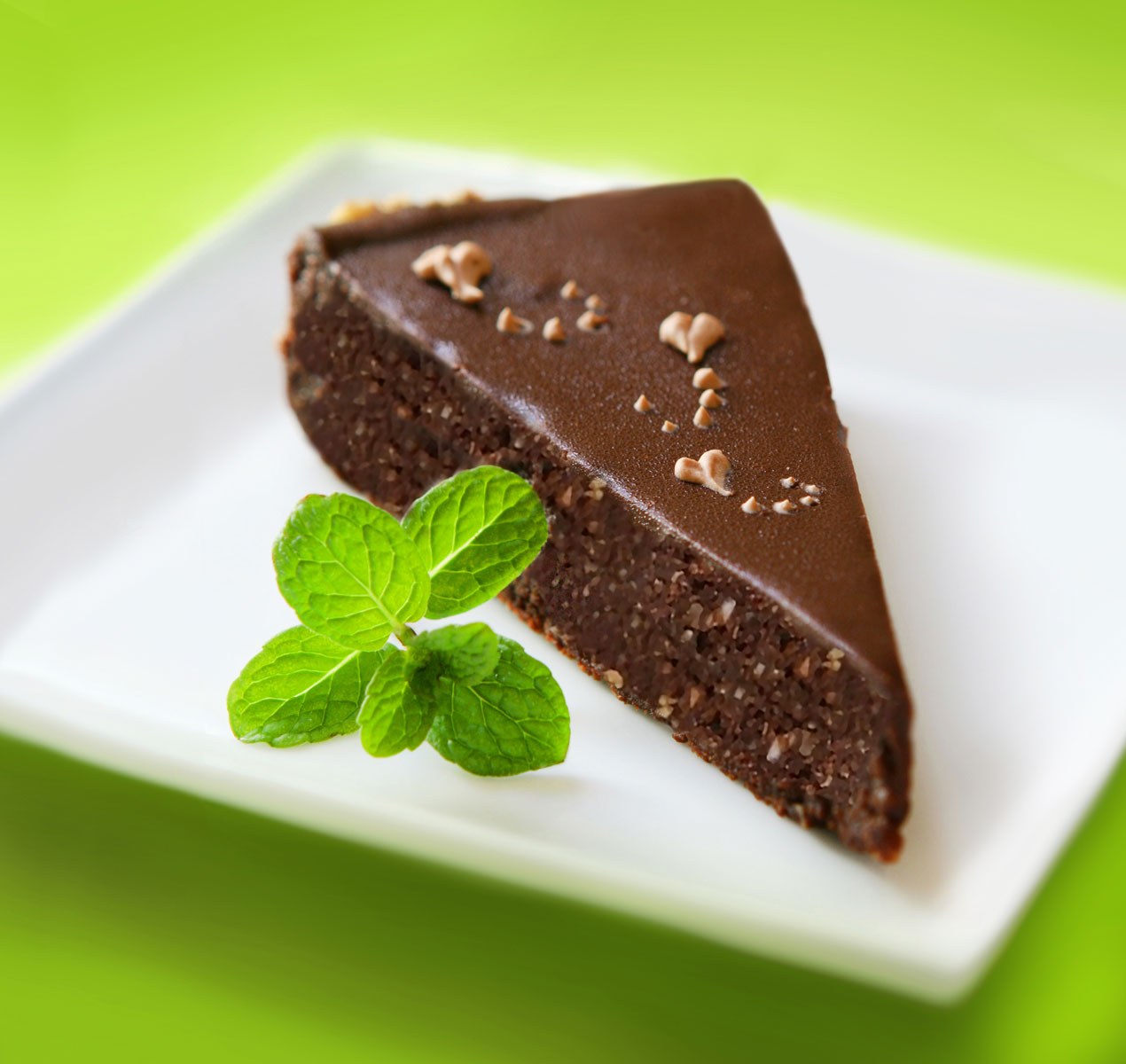 Raw Chocolate Mint Slice
Ingredients
Base:
2 cups Absolute Organic Cashews
2 cups Absolute Organic Shredded Coconut
10 Large Organic Pitted Medjool Dates
1 cup Absolute Organic Cacao Powder
1/2 cup Absolute Organic Maple Syrup
Pinch of Sea Salt
Mint Layer:
3 tablespoons Green Powder
8-16 droped Peppermint Essence
2 cups Absolute Organic Cashews
1/2 cup Water
1/4 cup Absolute Organic Rice Syrup
Ganache:
1/2 cup Absolute Organic Maple Syrup
1/4 cup Absolute Organic Coconut Oil
1/2 cup Absolute Organic Cacao Powder
Pinch of Sea Salt
Instructions
Make the base - Grind cashews in a food processor until finely ground (be careful not to over process into butter). Add shredded coconut and process until fine in texture. Add the pitted dates and process until a soft paste forms. Add the cacao powder and process again.
Finally add the maple syrup and sea salt and process until well combined and mixture is creamy in texture, scraping down the sides as needed.
Press mixture firmly into a lined pan then place into fridge.
Make mint layer - Place all ingredients into food processor and blend until well combined. Add more/less peppermint essence as desired.
Spread mint layer on top of chocolate base, making sure it's spread evenly. Place back into fridge.
Make ganache topping - Blend maple syrup and coconut oil together in a food processor. Add cacao powder and sea salt and process again until well combined, scraping down the sides as needed.
Pour ganache evenly on top of mint layer. Place slice into fridge, leaving it to set for at least two hours.
Once ready cut slice into squares and serve cold.
Related Recipes