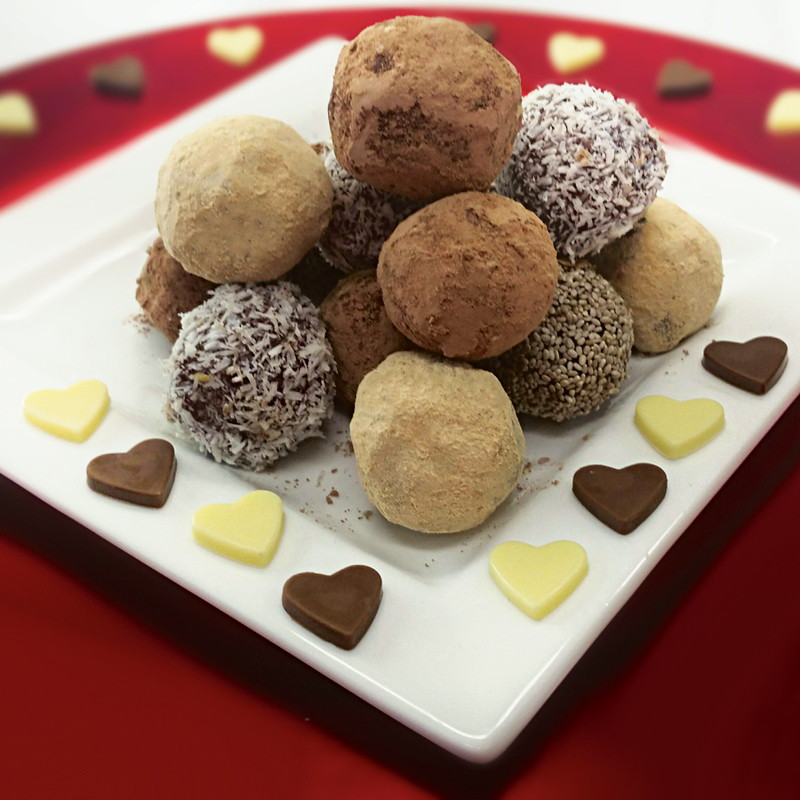 Raw Chocolate Truffles
Ingredients
1/2 cup Absolute Organic Cacao Buttons
1/4 cup Absolute Organic Coconut Oil
4 tablespoons Absolute Organic Honey to taste
3-4 tablespoons Absolute Organic Cacao Powder
Pinch of Sea Salt
Instructions
Using a large heatproof bowl over boiling water, melt together the cacao buttons, coconut oil and honey until well combined.
Remove bowl from heat then mix in cacao powder and sea salt. You may want to taste the mixture at this stage and adjust with more honey or cacao powder if needed.
Place bowl into the refrigerator for about 1 hour, cooling the mixture long enough so you can mold it into balls. Check the mixture every 20 minutes, stirring at the same time.
Once mixture has cooled enough, roll into 1-2 inch balls and coat with your favourite toppings. We used Absolute Organic desiccated coconut, lucuma powder, chia seeds and cacao powder however flavours such as turmeric or cinnamon also works well with chocolate.
Place truffle balls into the freezer for about 15 minutes until set.
Recent Recipes
"As a child born in France with a Spanish background, I used...

This recipe has such a delicious gingery flavour with a pretty fluffy...

It is a raw dessert, so you only have to prepare and...