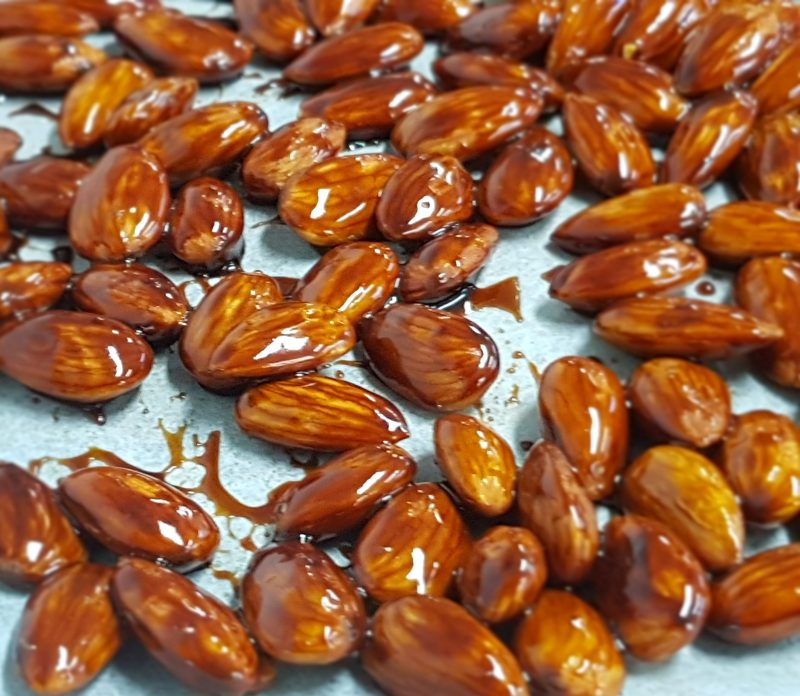 Sesame Tamari Almonds
Ingredients
2 cups Absolute Organic Almonds
1/4 cup Absolute Organic Maple Syrup
2 teaspoons Absolute Organic Sesame Oil
2 tablespoons Absolute Organic Tamari
2 pinches of Sea Salt
Instructions
Mix together maple syrup, sesame oil, tamari and salt.
Place almonds in a non-stick pan, and add the sesame tamari mixture.
Cook on a medium-low heat for about 5 minutes until liquid reduces and almonds are completely coated.
Spread almonds on baking paper or foil to cool. You can sprinkle with sesame seeds for an extra touch.