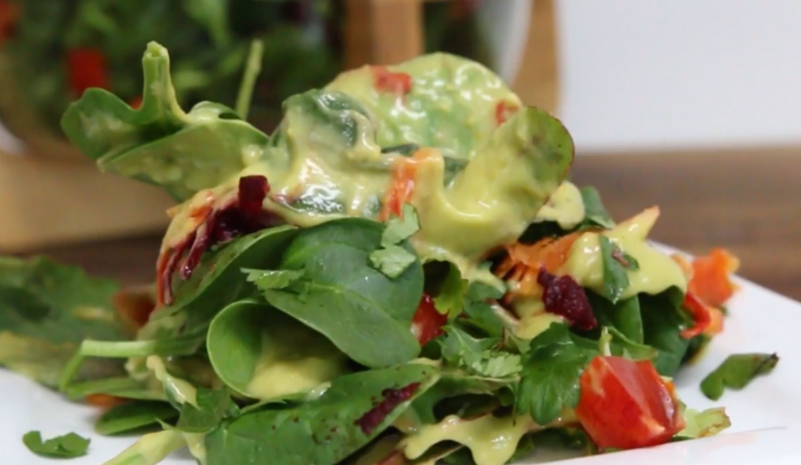 Spring Salad with Zesty Avocado Dressing
Ingredients
1 punnet Organic Salad Mix
1 tablespoon Organic Coriander - chopped
1 tablespoon Organic Parsley - chopped
1/2 Organic Carrot - grated
1 small Organic Beetroot - grated
1 small Organic Red Capsicum - diced
Dressing
1 ripe Organic Avocado
Juice of one Organic Orange
1 teaspoon Organic Orange Zest
1 teaspoon Organic Ginger - grated
1 tablespoon Absolute Organic Olive Oil
1 1/2 tablespoons Absolute Organic Balsamic Vinegar
1 teaspoon Absolute Organic Honey
Sea Salt and Pepper to taste
Instructions
Put all dressing ingredients into a blender and blend until well combined. Adjust seasonings to taste.
Put all salad ingredients into a large bowl and toss together. Cover with salad dressing.
Recent Posts
Recent Recipes
To understand the level of crunchiness of these chips of kale, the...

These Apple Chips are perfect for an evening snack, especially if you...

This recipe turns out into a deliciously moist and lightly spiced cake,...