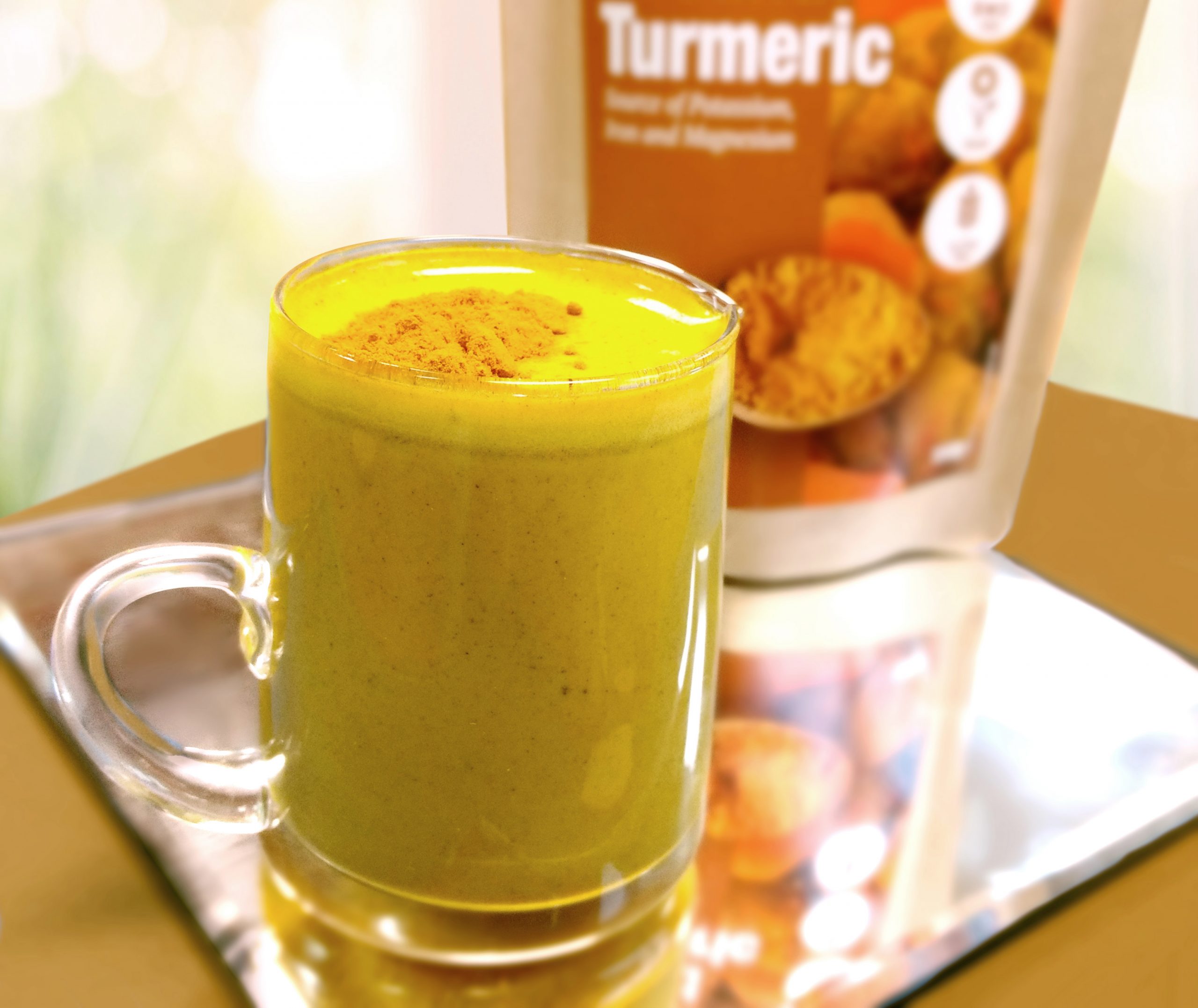 Turmeric Latte
Ingredients
1 cup Organic Almond Milk or Coco Quench
1 heaped teaspoon Absolute Organic Turmeric Powder
1 teaspoon Absolute Organic Cinnamon Powder
1 tablespoon grated fresh Ginger
2 teaspoons Absolute Organic Coconut Oil
1 tablespoon Absolute Organic Honey to sweeten
Pinch of Absolute Organic Black Peppercorn Powder
Instructions
Gently warm your choice of milk using a saucepan or microwave. Do not boil.
Add turmeric, cinnamon, ginger, honey and coconut oil to the milk then gently heat together until warm (Do not boil) and coconut oil is melted.
Use a whisk or stick blender to mix the latte and create a foam.
Using a tea strainer pour into a glass or mug and continue to stir, sprinkle with cinnamon if desired.