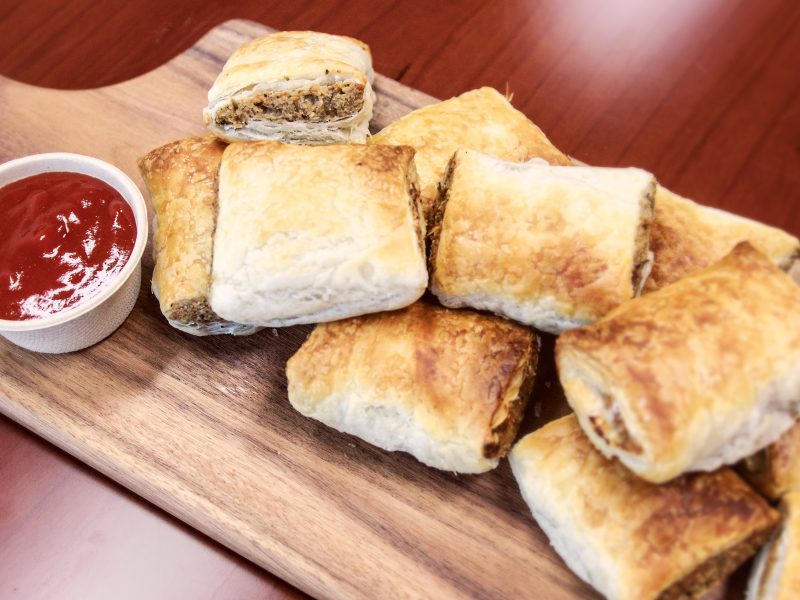 Vegetarian Sausage Rolls
An appetizing vegetarian party food treat, are a healthy alternative to a traditional sausage roll.
Ingredients
½ Brown Onion
2 tablespoons Mixed Herbs
100g Absolute Organic Walnuts
95g Absolute Organic Rolled Oats
150g Absolute Organic Feta
1 tablespoon Absolute Organic Tamari
45g Breadcrumbs
3 Eggs
Puff Pastry
Instructions
Preheat oven to 200°C.
Blend together onion and herbs for 1 minute.
Add walnuts and oats then blend again for 1 minute.
Add eggs, feta, tamari and breadcrumbs then blend for another 1 minute until all ingredients are well combined.
Place mixture onto the long edge of puff pastry then roll pastry to enclose mixture.
Cut into portions and place on a lined baking tray.
Cook for 20 minutes until golden brown. Serve immediately.