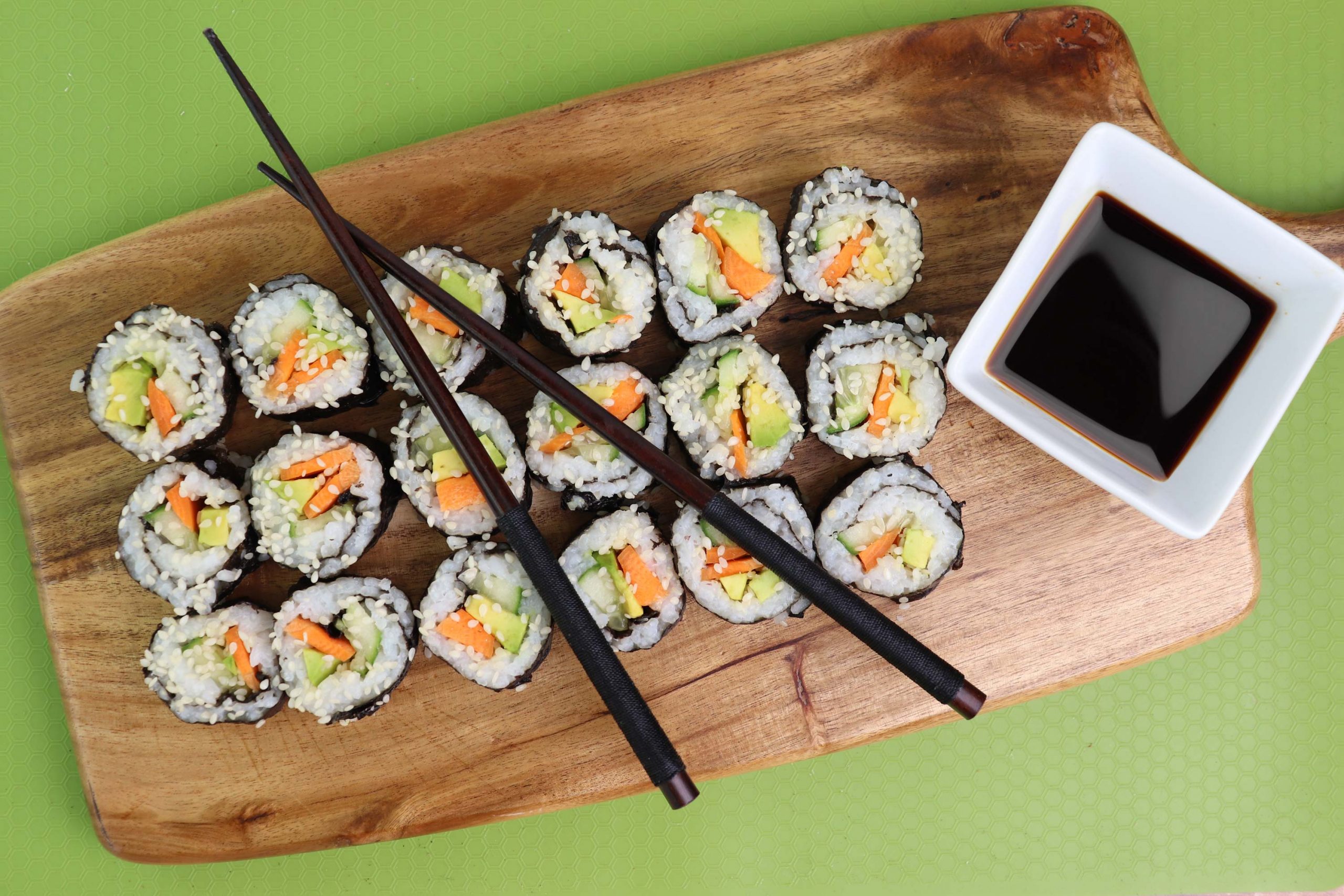 Vegetarian Sushi
It's a quite simple preparation. We don't have advanced cooking skills, what means you can do it as well!
Ingredients
1 cup of sushi rice cooked (follow instructions from the pack)
Nori sheets
1/2 cucumber, thinly sliced
1/2 carrot, thinly sliced
1 avocado, thinly sliced
Sesame seeds
Instructions
Lay one nori sheet on a bamboo mat
Use your fingers to carefully spread the rice on the entire nori, using water to prevent sticky fingers
Add the fillings to the bottom quarter of the nori
With the bamboo mat, carefully roll the sushi until you cover all the fillings, giving a gentle squeeze to compress the ingredients
Remove the mat and roll the rest of the way into a little burrito shape, compressing and squeezing it gently
Place the roll in a chopping board and using a sharp knife, cut it into pieces around a finger thick. Make sure you clean the knife after every cut.
Serve it fresh with tamari sauce and enjoy!! Let us know if you've done it and tag us so we can see your creations.
Related Recipes
Recent Recipes
"As a child born in France with a Spanish background, I used...

This recipe has such a delicious gingery flavour with a pretty fluffy...

It is a raw dessert, so you only have to prepare and...